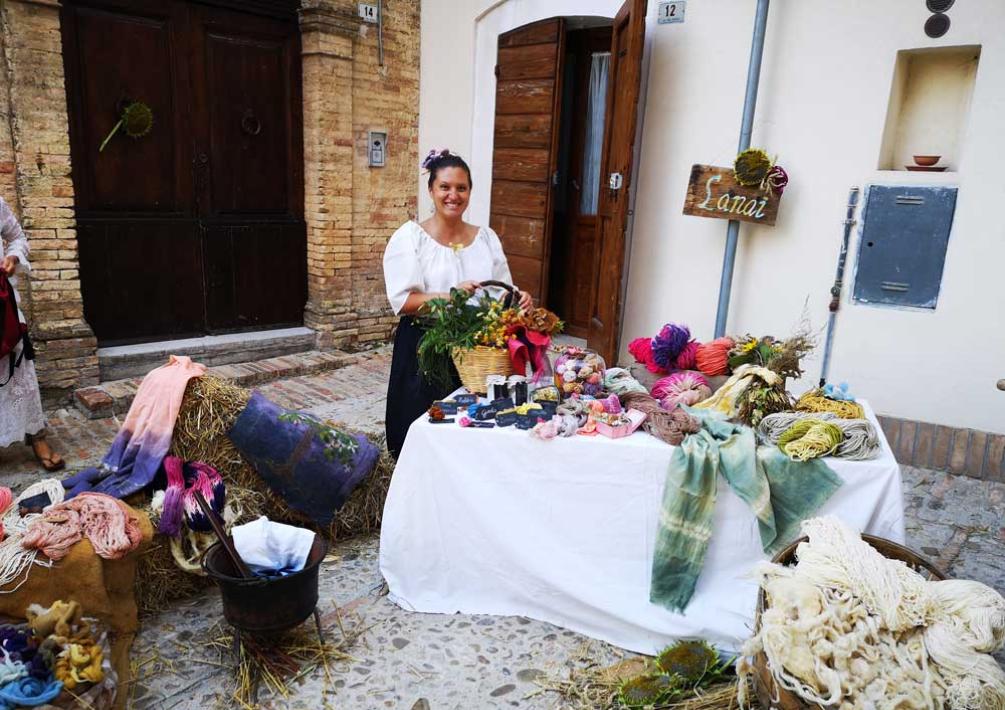 Creative workshops
Experiences suitable for children and adults to exercise both hands and mind
Felt tapestry workshop
Challenge your hands and your creativity with this fun wool felting workshop.
During this workshop you will make small felted wool squares with water and Marseille soap and learn how to paint with the newly created colorful wool wads.

WHERE: the workshop will be held at the hotel

DURATION: about 2 HOURS

- Creative wool felting workshop with water and soap.
- The picture made of wool will be mounted on a sea wood.

COST (minimum 5 participants):

€ 30 adult
€ 50 couple
€ 25 child

Cost includes colored wool and materials for water felting.


Eco-printing workshop with real leaves onto paper.
Are you familiar with Ecoprint? It is a natural botanical printing technique that can be done on fabrics and papers. 
During this workshop, leaves and flowers collected from the forest will be used to bring creativity to life. The works will be steamed and due to the effect of the heat the leaves will release their pigment onto the paper creating unique and one-of-a-kind prints.
The experience is suitable for everyone, adults and children. The workshop is immersed in the Cerreto Nature Reserve, and since it will take place outdoors in the woods, sportswear is recommended, with hiking or tennis shoes and a hat for the sun.

WHERE: The Reserve is located in Penna Sant'Andrea in the province of Teramo, it has been active since 1991 and has an extension of 143 hectares on a hilly area that peaks at 600 meters above sea level, with fully equipped trails and panoramic views.

DURATION: 4 HOURS.
- Walk through the woods and leaf collection for workshop
- Breakfast with bread and oil
- Creative workshop, handmade printing of a postcard with leaves from the Reserve using the Ecoprinting technique.
- Lunch at leisure or upon request (to be arranged)
- Unveiling of the work done in the workshop

COST (minimum 10 participants):
€ 50 couple
€ 70 family of 4



Cinzia Iezzi is an architect with a passion for wool and nature. Since 2010 she has decided to turn her passions into a profession, experimenting with techniques such as felt, natural dyes and eco-printing, not on wool and other natural fibers.
She has a small workshop and dye garden in the hills of Teramo, where she grows dye plants for her dyeing magic and fabric prints.



To contact us, fill out the form:


loading form