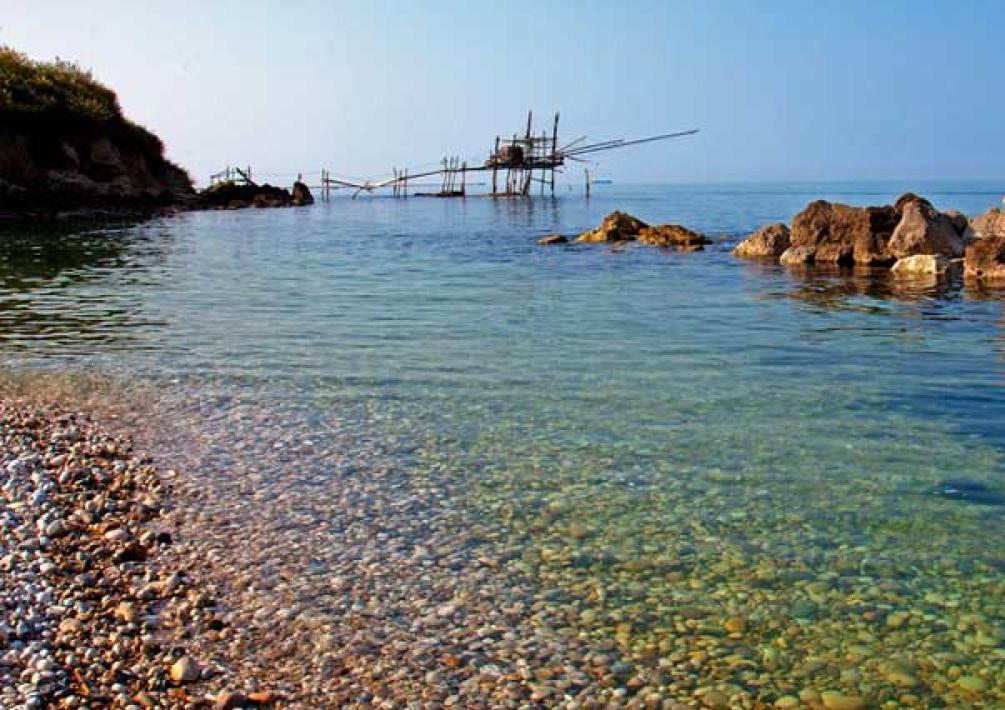 La Costa dei Trabocchi
Discover it by bike with Blue Bike
"The pleasure of cycling is that of freedom itself."

Did you know that the "Costa dei Trabocchi" was an important place of inspiration for Gabriele D'Annunzio?
He described these fishing machines as "colossal spiders," so ingenious that they could be capable of "living of their own harmony, having an air and effigy of a soul body."

The trabocchi still retain their typical characteristics: narrow paths leading to the banks, crossing wild vegetation. But their charm lies in the symbiosis created between these structures and the surrounding landscape, creating a unique and unforgettable scenery.

If you have never been to the Costa dei Trabocchi, come and discover it! Thanks to the bike path that runs along a long stretch of the coastline, you can experience the beauty of the nature reserves conveniently while you are on your bike! Then, if you get hungry, you can always have lunch on one of the trabocchi, because most of them are now used as restaurants.



TOUR 1
Ortona - Punta Aderci

We will travel along the bike path to discover the Costa dei Trabocchi, passing through San Vito, Fossacesia and Torino di Sangro. Taking a small detour, we will visit the Lecceta nature reserve for a short stop with a water refill. Continuing the ride, we will pass through a grove that will take us to Vasto, where we will be able to admire the Punta Aderci nature reserve.
After a long stop for lunch, we will return by retracing the same route.

DURATION:
- 8:00 am: meeting
- 8:30 a.m.: departure
- 4:00 pm approx. end of the activity

COST: €50 per person



TOUR 2
Ortona-Lecceta Nature Reserve​

We will discover the Costa dei Trabocchi by going from San Vito to Fossacesia to Torino di Sangro. After a detour inland up the Sangro River we will get to the entrance of the Lecceta Nature Reserve, which gained this status in 2001. We will make a brief stop to admire the local flora and fauna and then continue inside the reserve and return by retracing the same route.

DURATION:
- 8:00 a.m.: meeting at Blue Bike in Ortona
- 8:30 a.m.: departure
- 1:00 pm approx. end of activity.

COST: € 35 per person



Please note:
For all excursions it is recommended:
- sportswear (cycling shorts if possible)
- sneakers
- backpack to store your belongings
- water bottle

All excursions are available upon reservation and for a group of at least four people.

E-BIKE RENTAL
Prices are variable and are proposed upon direct request. Available e-bike models are:

- E-bike FOCUS JAFIRA 2
- Cargo e-bike YUBA
- City-bike ALPINA

WHERE: We are located within walking distance of the Ortona train station and Via Verde.



To contact us, fill out the form:


loading form