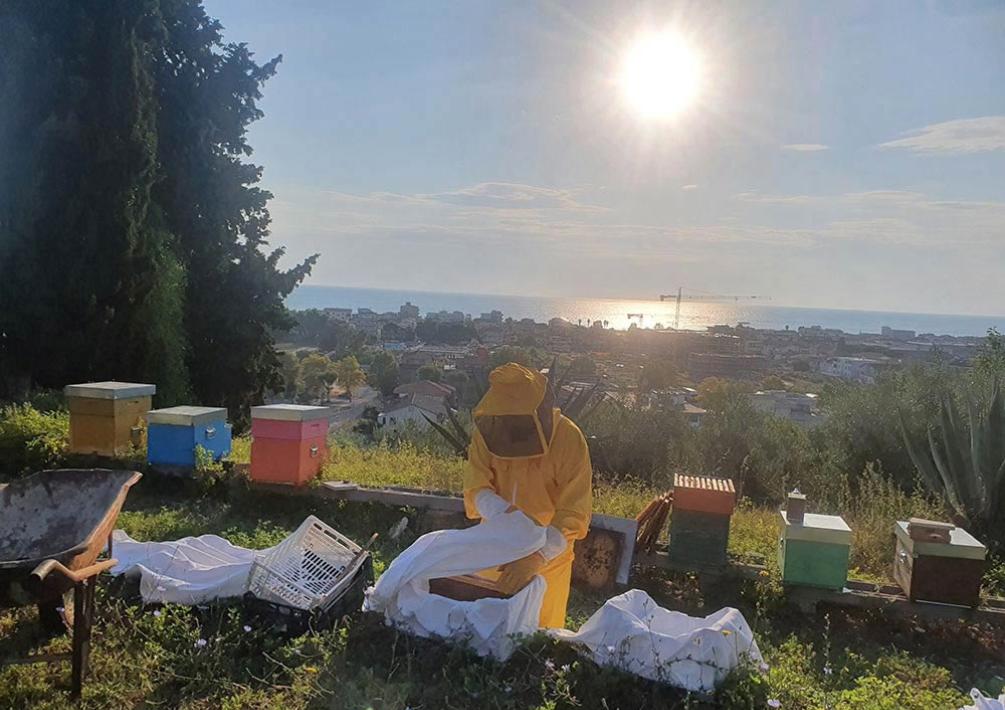 A visit to the apiary with tasting included
Get to know the industrious bees of the "Dimora del Contorto"
"The Dimora is a place for romantic people who live in harmony with nature. The Dimora is a way of life."

The "Dimora del Contorto" is not just a lodging but a real endless source of ideas. Here, the passionate owner Michela will open the doors of her small kingdom to you.
You will visit the vegetable garden that, cultivated with love, gives each season its delicious fruits: broad beans, tomatoes, lemons, prickly pears, grapes and saffron.

At the apiary, you will learn about the organized world of this insect, so valuable to the ecosystem of the entire world and unfortunately increasingly endangered.
In May, it is possible to take part in swarm collection, equipped with a suit. At all other times it will be possible to take part in honey extraction.

The Dimora also has a tavern, the "Bottega del Contorto", inside which you can taste the local products, the delicious vegetetables of the Dimora and honey.